Supply Chain Management Consultants
Organizations must address inefficiencies, in a constantly changing business environment, companies must find new ways to protect their capital; having an efficient supply chain will help you strengthen your business and unlock your potential.
Supply Chain is an asset that controls an asset; helping your business to avoid unnecessary time and expense.
At Leogistics Group Ltd., we action change with practical roadmaps, helping your business to eliminate costly errors.
Globalization has changed the game, offering new opportunities to expand the ways companies do business, enabling them to reach markets that were previously inaccessible.

With how quickly the world is changing, more than ever, your business needs to be able to adapt and change with it. Your business needs a comprehensive, global, Supply Chain that can get you there.

At Leogistics Group Ltd. we will incorporate best practices and behaviors utilized by successful B2B and B2C companies to develop a supply chain model that works with the specific needs of your company.

Whether you need help sourcing and filtering to understand market data relevant to your industry, or analyzing your existing processes, Leogistics Group Ltd. will develop a holistic solution, tailored made for your company.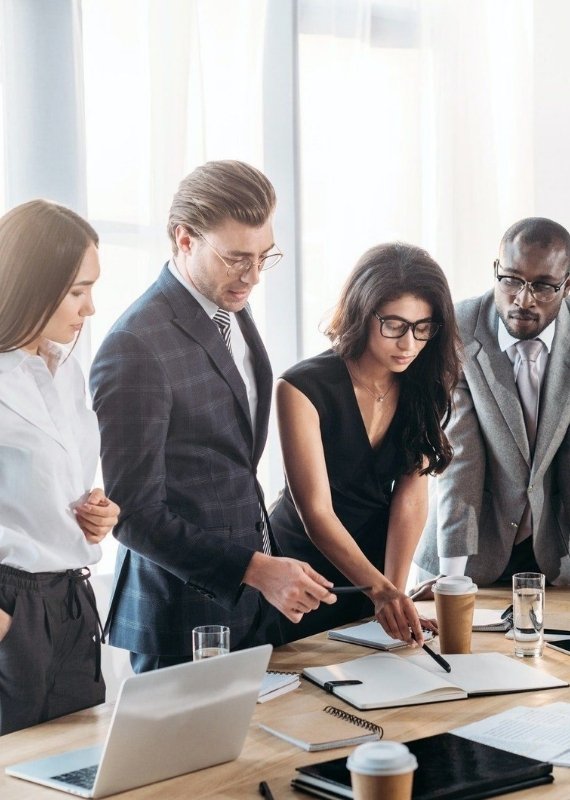 It is absolutely essential that companies address inefficiencies in their supply chain to remain competitive in today's ever-changing environment.
At Leogistics Group Ltd. we believe in the power of synergy and collaboration. We work with your team to develop and improve collaboration, ensuring input from stakeholders is heard and addressed, resulting in the best outcome for your organization.
Discover how we can help you solve complex supply chain and logistics challenges.
Companies who need permanent or temporary supply chain services that can be provided in house or remotely.
Companies who require high level SCM expertise to solve complex challenges.
Companies who need permanent or temporary professionals.
Companies who need end-to-end project management support for a specific project.
Companies who need to develop or optimize their e-commerce platform.
One of our consultants will be happy to speak with you about how we can serve your business.
What Our Clients Are Saying
Through Leo's guidance and mentorship, I completed my first investments and looked forward to the future with his advice. I know I am in the best hands anyone can wish for, he is always trustworthy to me, and I am I had recommended him to all my friends and family.
Leogistics was able to help us explore new revenue options, one being how to navigate our way through investing in precious metals. Leo and the team at Leogisitics are very professional and I am happy to recommend their services to any business professional.